Hospitality, Retreats & Meetings
Corporate Hospitality
Developing healthy company culture for employees and building strong relationships with clients is how companies grow loyalty in business.
Whether you are onboarding new clients, treating current clients or rewarding top-performing employees, your guests will enjoy luxury stays throughout the year at Teton Springs Resort and Club.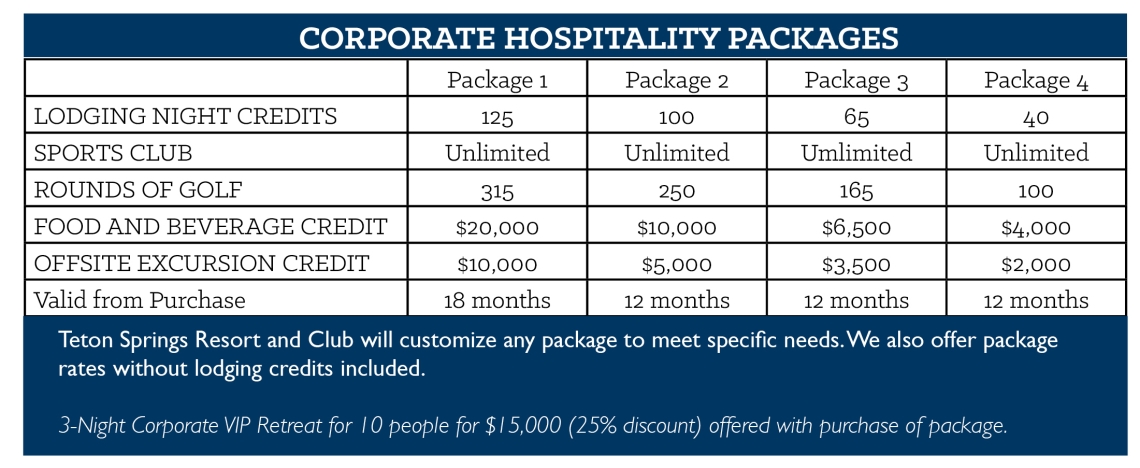 Executive Retreats and Meetings
Teton Springs Resort and Club sits on 780-acres surrounded on three sides by mountains and National Forest. Given the beauty and serenity of its location, the Resort is the perfect place to combine business with pleasure.
Featuring three corporate meeting spaces, Teton Springs can accommodate intimate groups of 60 to larger parties of up to 200 guests. We offer full-service event management to coordinate meetings and recreation for your group. Team build and strategy plan while enjoying all that Teton Valley has to offer.
For your reference